Racing Heads Track Club is a unique digital collection of 10.000 NFT Racers that will bring together all motorsport enthusiasts, who will receive benefits in real life and access to exclusive perks. Get access to highly exclusive events, special E-games tournaments, special tours around Europe, private track days around Europe, discounts for tickets at world class races/private events, win BMW prizes and, finally, own your part of real life, brand new racetrack called Motorsport Arena (a 50M investment).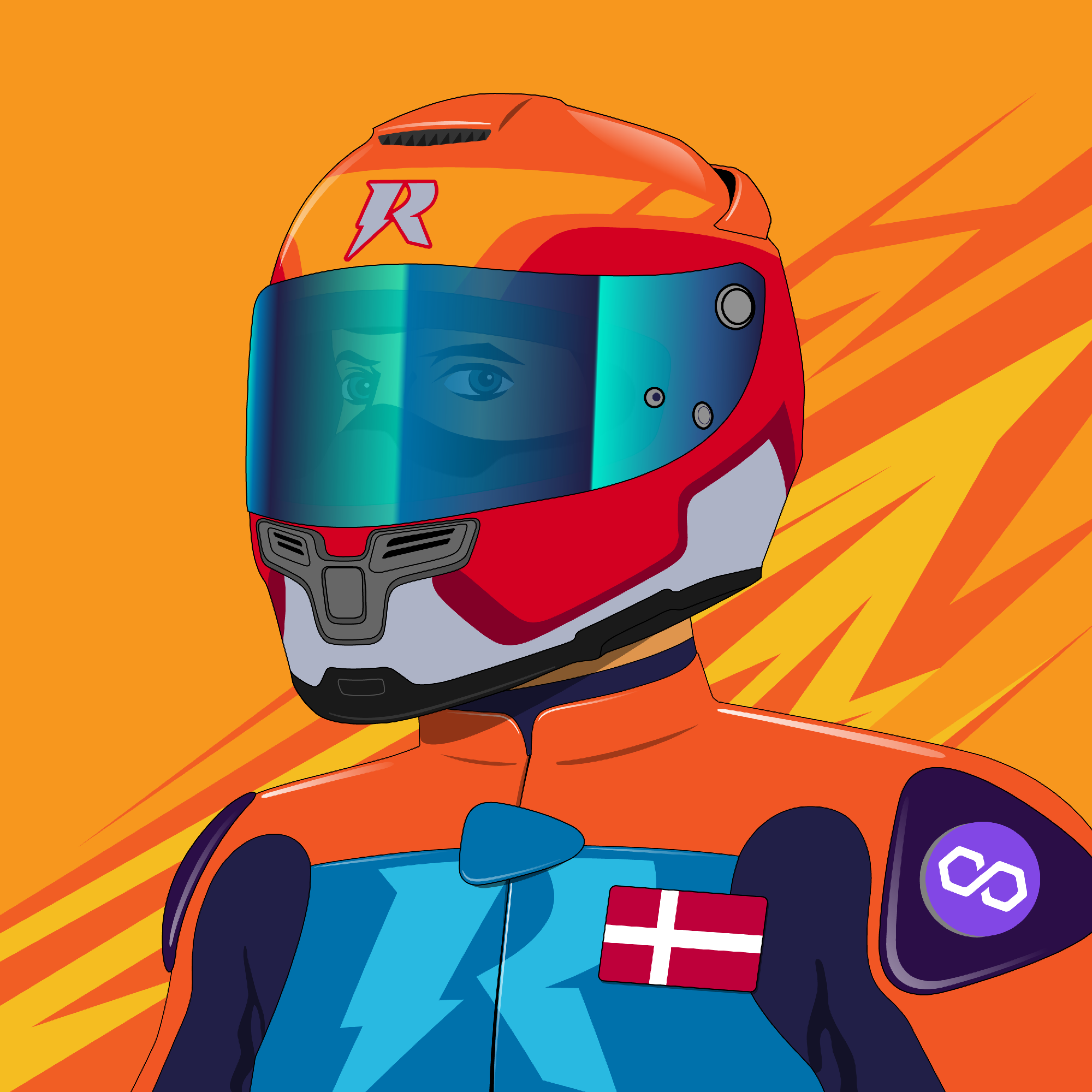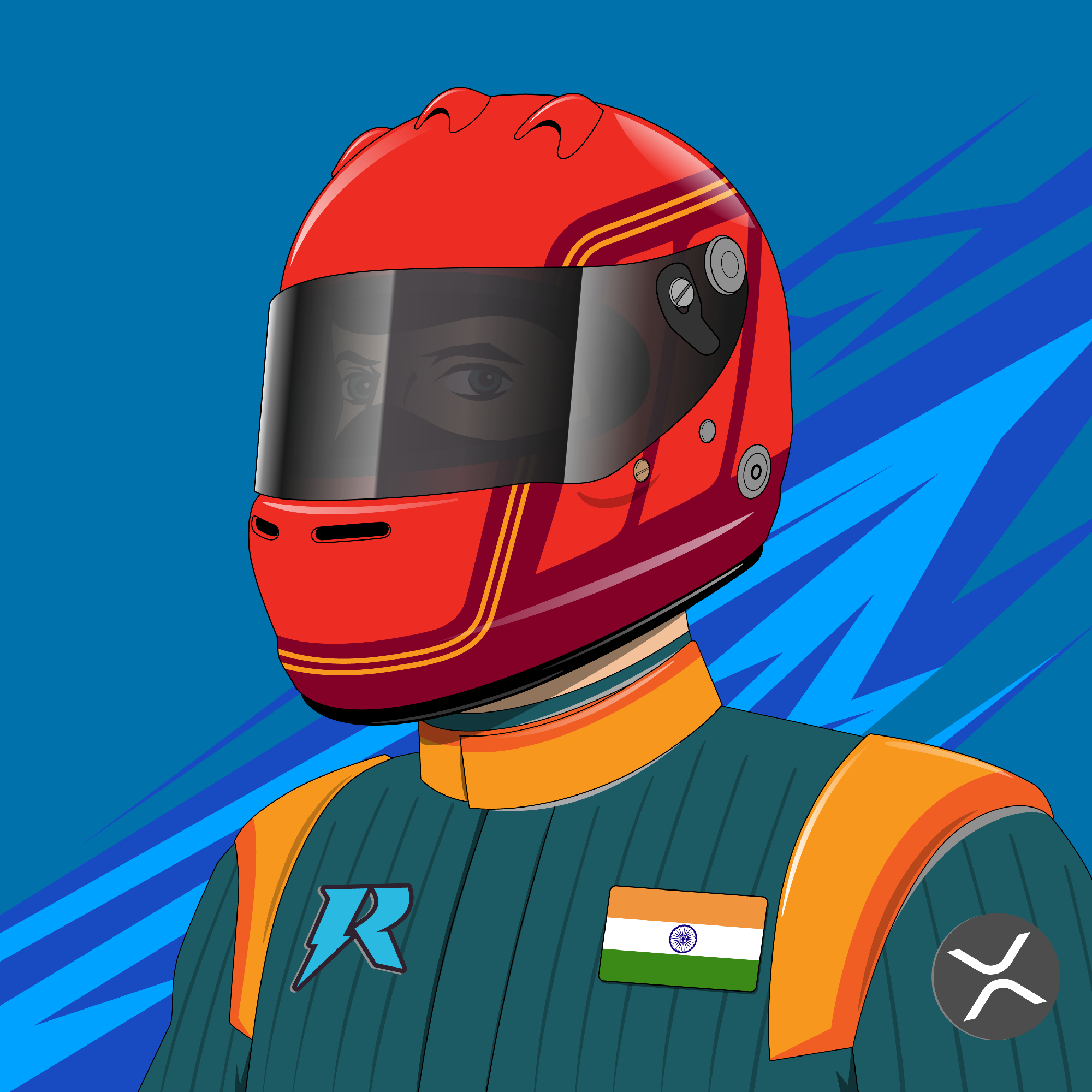 What is Racing Heads Track Club 
The first unique digital art collection of professional racing drivers and riders influenced by the world class leaders of motorsport from MotoGP, Formula1, World SuperBike, Dakar, Rally, that will live their lives on the Elrond network.
be part of the team
Each Racing Head is unique and programmatically generated NFT, with over 540 traits, including race suits, helmets, visors, patches, backgrounds and more, so you can create your own team with different racers and, in the future, early adopters can complete their collection with airdrops with the next collections of mechanics, data engineers and team managers.
DATA LOGGER
We chose the Elrond network because, from the collected data, we saw it is one of the fastest, has one of the lowest gas costs, and, for the future, a Racing Head, can become an investment, Elrond still being in its early stages and in continuous development.
paddock
Your NFT will be the entry ticket to a very special and passionate community. The team will work hard to bring you closer and closer to the world of motorsport and, in the end, to give you the benefits on a circuit of the house, new and to international standards.
VIP village
benefits & Perks
An NFT Racing Head gives you the member status in Racing Heads Track Club, and you will automatically enter contests to win BMW M Power motorcycles and cars, you will have access to exclusive events, tours and E-games tournaments, you will have discounts and benefits at motorsport venues, and, in the end, you will get the founder status of the first high speed race track at international standards in our region.
The most Powerful letter in the world
You will automatically enter contests to win one of the BMW M Power awards, like a, BMW M1000RR or the big prize BMW M4 Competition. Collect more Racing Heads and get more chances to win.
  Exclusive Events   
The team will organize special events, like: E-Games Tournaments, where the prize will be in E-gold, motorsport meetings with world-class drivers and riders, Europe visiting tours of motorsport teams, factories and HQ, and many more once in a lifetime experiences.
Become a founder
Big part of the funds will go into developing the project of Motorsport Arena, that is one of the first high-speed race track build at international standards in Eastern Europe, and all the NFT holders will get benefits on the location.
STAGE 1 – 3000 NFT
When we reach the first stage of the sale of 3000 NFT Racing Heads, we will activate the STAGE 1 BMW EXCLUSIVE AIRDROP, where only holders will participate and which will contain 2 GIVEAWAYS:
1 x BMW   S1000RR   RACE Package
1 x BMW   2 Series   M Package
STAGE 2 – 6500 NFT
The STAGE 2 BMW EXCLUSIVE AIRDROP is activated when 6500 NFT Racing Heads are sold. This stage can be accessed by all those who have the status of holders until the date of the draw and will contain the following GIVEAWAYS:
1 x BMW S1000RR M Package
1 x BMW 4 Series M Package
STAGE 3 – 10.000 NFT
STAGE 3 BMW EXCLUSIVE AIRDROP is activated when all 10,000 RACING HEADS NFTs are sold, where all owners can participate and will contain the following GIVEAWAYS:
1 x BMW M1000RR
1 x BMW M4 Competition
RACING HEADS DRIVING EXPERIENCE
The dream of every motor sports enthusiast, to drive a real racing car, becomes a reality with Racing Heads Track Club NFT. You want to feel the maximum acceleration, the immense G-forces, and how the superstars of motor racing feel in a BMW M4 GT4 on the asphalt track of the legendary international circuits. Now you have the opportunity to have a once in a life time experience, once you become the owner of an NFT Racing Head Track Club.
Racing Heads NFT team in collaboration with our partner RDE will organize special events for RHTC NFT owners:
DRIVING COURSES
Improve your driving skill with BMW Trainers from RDE Team. (Q3 and Q4 2022*)
M POWER TRAINING
Learn how to maneuver a BMW M Performance (Q3 2022*)
BMW WINTER TECHNIC DRIVE
Learn from the best how to slide in a controlled way on glaciers or near Artic Circle (Q1 2023*)
BMW M4 GT4 Experience
Our life time dream on tracks like Salzburgring, Nurburgring, etc. (Q3 2023*)
*the event will be repeated every year from the first edition organized and the first edition will be activated after the 10k NFT sold goal achieved
All 10k NFT Racing Heads will race only on the Elrond network, and the starting price for the first 3000 will be at 1Egld.
Buy
The initial launch will be on https://trust.market/ and Racing Heads will belong to the collection RHTC-XXXX-XXXXX. After the initial sale, please be careful from where you buy your Racing Head and use only trustworthy markets. If you need any additional support, please contact us.
Holeshot Early Adopters
We are at the beginning of a technological revolution, and NFTs will be part of the future, and, as history has taught us, early adopters will have the greatest benefits if they choose their projects wisely. Be part of the first 1000 NFT holders and you will receive guaranteed airdrops.
Slipstream HODL
Great things don't happen overnight. Greatness takes time, trust the process, stay dedicated, hold your Racing Head and you will be successful because it takes a lot of time to become an overnight success.
Home of RHTC – Motorsport Arena
Motorsport Arena is the first race track that will be built in Eastern Europe and one of the newest in the Central and Eastern Europe at the highest level of technology and standards. All the Holders of Racing Heads will receive guaranteed benefits on the real life track and before that the track will also be introduced in metaverse and e-games and they will also have a part and will receive real benefits from hosting events and competitions in digital space.
All the planning, design, architecture and engineering will be done by one of the most important company in the world of building racing venues named Driven International, known for projects like Yas Marina (Abu-Dhabi) and Silverstone (UK).
see our full road map.
join the community.